At the beginning of December 2019, beam started to circulate in the RHIC and first collisions were recorded at the STAR detector. Our PhD students Jan Vanek and Lukas Kramarik, who work as expert on the ZDC subdetector, where at place to ensure its functionality during the long 6 month of data-taking. The anniversary 20th physics run will focus on low-energy collisions, that could help to find the critical point of the QCD phase diagram. More information is at this link.
The European Physical Society Conference on High Energy Physics (EPS-HEP) is one of the major international conferences that reviews the field every second year since 1971 and is organized by the High Energy and Particle Physics Divison of the European Physical Society. In 2019 the EPS-HEP conference took place in Ghent, Belgium from 10 to 17 July. Dr. Leszek Kosarzewski had his presentation on Quarkonium production measured by the STAR experiment and Ing. Robert Licenik (NPI CAS) presented Measurement of open-charmed hadron production in Au+Au collisions at  √sNN = 200 GeV with the STAR experiment.
Our colleagues helped to organize the 11th International Workshop on Multiple Partonic Interaction at the LHC which was hosted by the Department of Physics, Faculty of Nuclear Sciences and Physical Engineering, FNSPE CTU in Prague, Czech Republic, on 18-22.11.2019. This workshop brings together the world's leading experts from theory and LHC experiments to discuss the latest progress on the physics relevant to the Multiple Partonic Interactions. Dr. Jana Bielčíkova had her presentation titled Overview of hard and soft probe measurements with STAR at RHIC and Dr Leszek Kosarzewski had a presentation on the Charged particle multiplicity dependence of quarkonium production measured by the STAR experiment.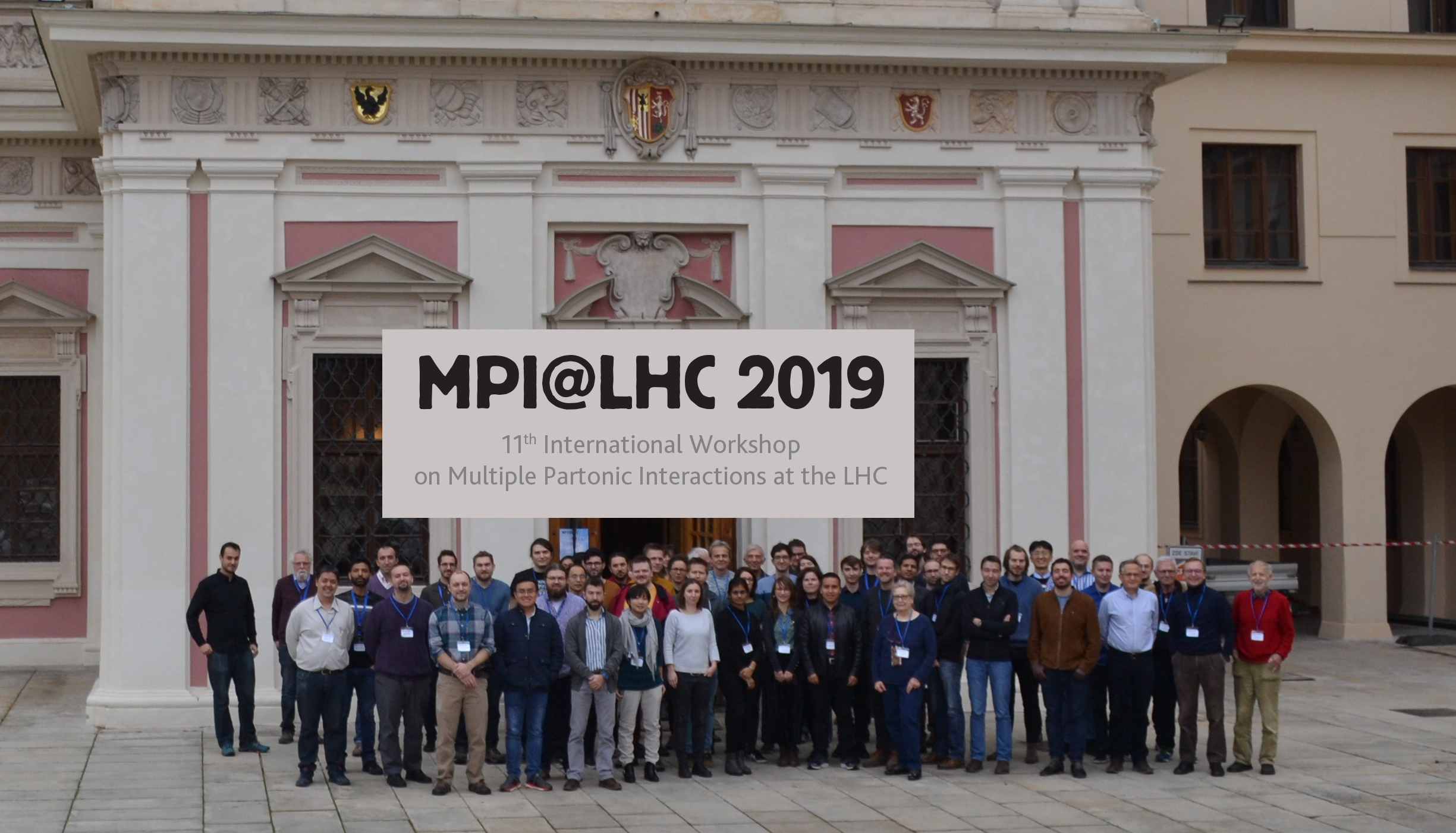 Quark Matter - International Conference on Ultra-relativistic Nucleus-Nucleus Collisions is the largest conference on the topic of heavy-ion collisions and the quark-gluon plasma, medium created in such collisions. In 2019, it took place in Wuhan, China. STAR teams from FNSPE and NPI CAS were represented by 4 students and postdocs. Barbara Trzeciak was invited to give a talk titled Quenching of heavy and light flavor jets: experimental overview. Leszek Kosarzewski, Lukas Kramarik and Jan Vanek presented posters with the recent results from the STAR experiment at BNL.
Many students and researchers from FNSPE CTU and NPI CAS attended STAR collaboration analysis meeting at the AGH University of Science and Technology, Cracow, Poland, on 19-23 August 2019. They presented their recent scientific results supported by the use of infrastructure BNL-CZ.
Namely for NPI CAS:
RNDr. Jana Bielčíková, Ph.D. 
Mgr. Pavol Federic, PhD. 
Bc. Georgij Ponimatkin 
Bc. Monika Robotková 
Ing. Jan Vaněk 
Namely for FNSPE CTU:
Mgr. Jaroslav Bielčík, Ph.D. 
Bc. Jakub Češka 
Ing. Petr Chaloupka. Ph.D
Bc. Kateřina Hladká 
Bc. Jakub Kubát 
Mgr. Ing. Leszek Kosarzewski, Ph.D. 
Ing. Lukáš Kramárik  
Dzmitry Makatun successfully defended PhD in mathematical engineering at the Faculty of Nuclear Sciences and Physical Engineering of Czech Technical University on September 17th 2018. He previously obtained a Master degree in Physics at the Department of Physics of Belarusian State University. His PhD thesis proposes a novel scheduling approach for large-scale data-intensive distributed computations with application in High Energy and Nuclear Physics (HENP). A large part of the work is dedicated to detailed simulations of distributed data production in HENP which are based on data from real systems. Supervisors of Dzmitry's research were Jerome Lauret (STAR, Brookhaven National Laboratory), Hana Rudova (Faculty of Informatics, Masaryk University) and Michal Sumbera (Nuclear Physics Institute of Czech Academy of Science). The opponents of the thesis defence were Philippe Charpentier (LHCb, CERN) and Roman Bartak (Faculty of Mathematics and Physics, Charles University). This PhD study became a positive example of scientific collaboration across distinct countries, institutions, and domains. After the graduation, Dzmitry continues his path in big data and proceeds his career in a multinational banking company present in Prague.